Below outlines how to download, install and then the steps required to configure InstructBot.
Find where you have downloaded InstructBot, by default it will be in your downloads folder.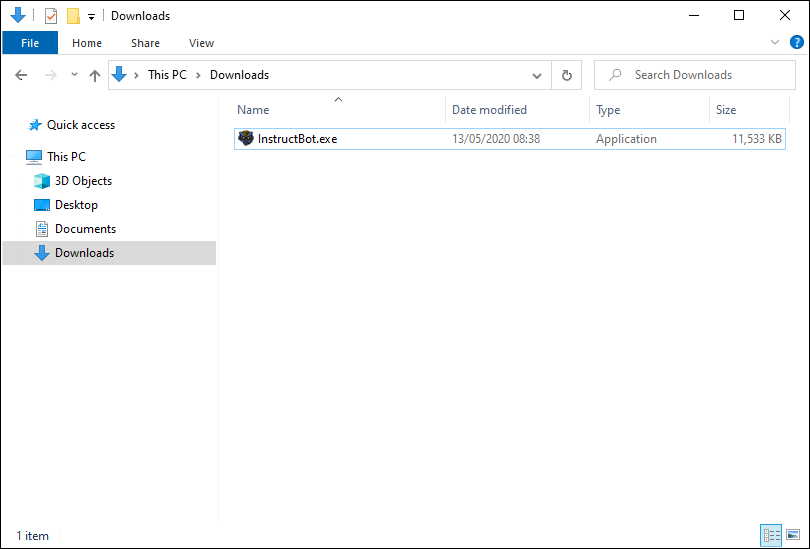 To install InstructBot double click or the executable or right click and press "Install".
Once the welcome screen of the installer is open please press Next button.

Please read and then accept the end user license agreement by pressing the Next button.

You can select the location you would like to install InstructBot or leave it at the default and then press the Next button.

To begin installation press the Install button.
The installer will then write the necessary files to you computer. Once complete a new shortcut will be added to your desktop and start menu.
By default InstructBot doesn't come with any pre-defined settings. To setup a new game you need to:
Create and configure the application for the game you want to play, see here.

Create or download commands which will run for that game. You can see how to create commands here, and downloading commands here.

You should now enable any of the Third Party integrations (StreamElements, StreamLabs etc...) that you require, see here.

Set InstructBot as a moderator in your channel. If InstructBot isn't a moderator it will be rate limited like any other user and may not function correctly.
With the steps above completed you can now start InstructBot.