Profiles are used to organise commands into groups, which can be enabled and disable easily or allow you different command sets for different games.
For an overview of how to create a profile please watch the below.
To create a new profile click the Add button.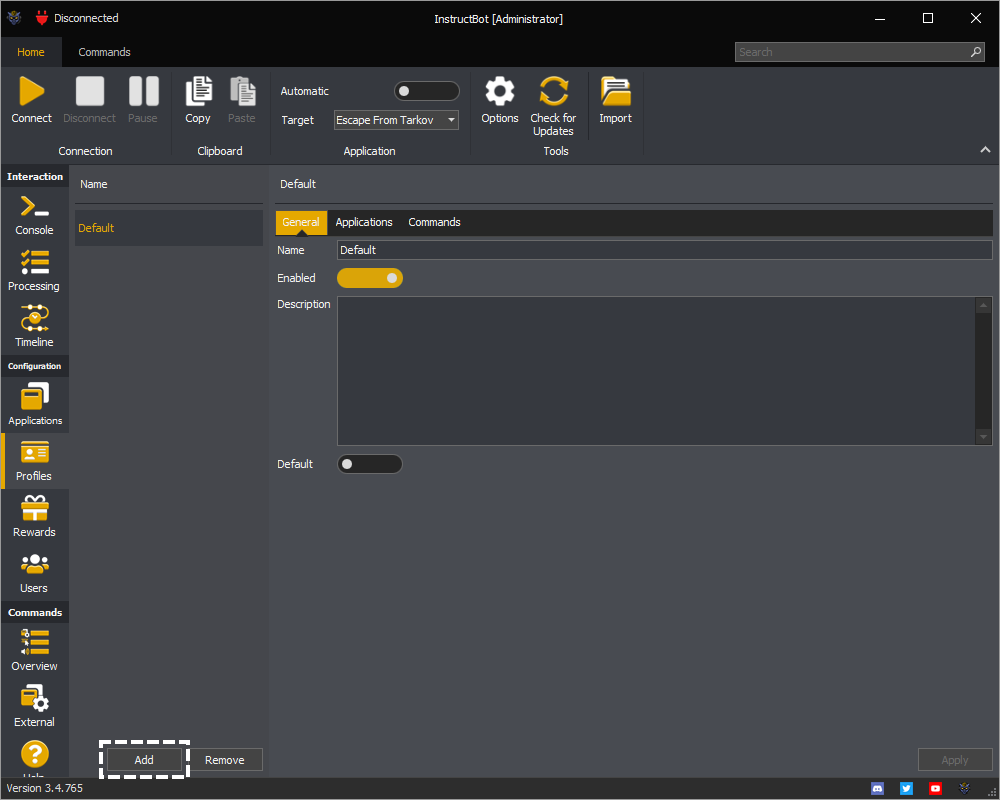 The created profile will be selected and shown in the list above. You must give the new profile a name.
The general tab of a profile allows you to assign it's name, description, if it's the default profile and whether it's the enabled or disabled.
The name of the profile, this is what shown within the user interface.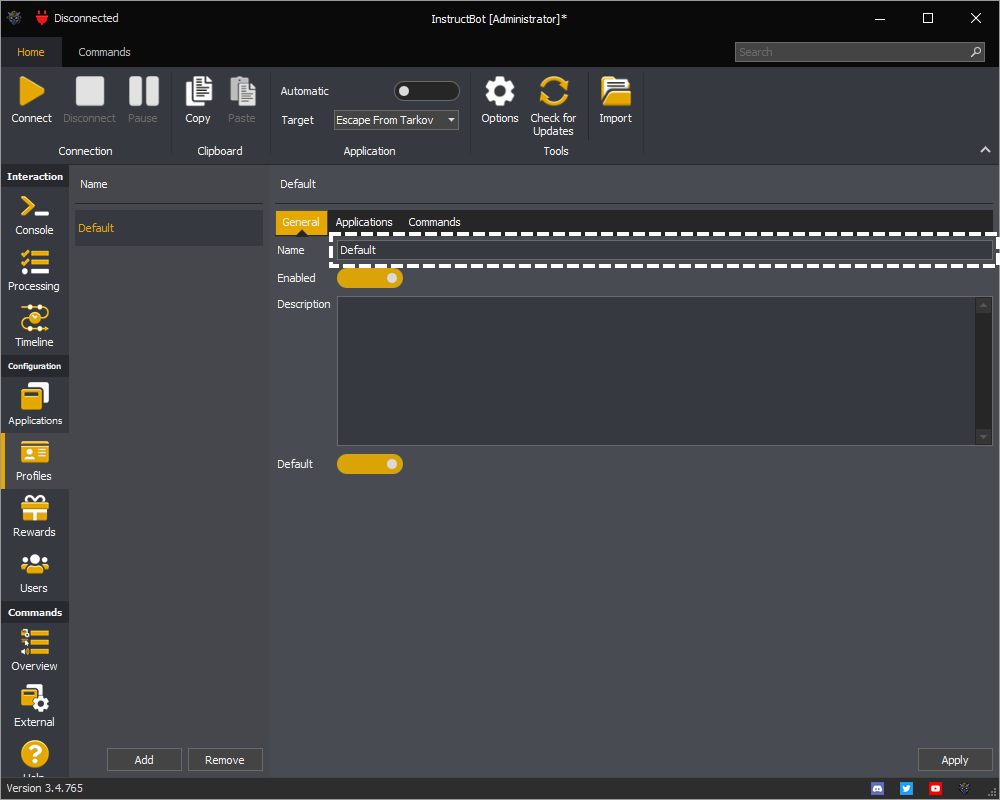 For the commands linked to a profile to be add to the active command set, the profile must be enabled. You can toggle the enabled state of the profile by using the highlighted button: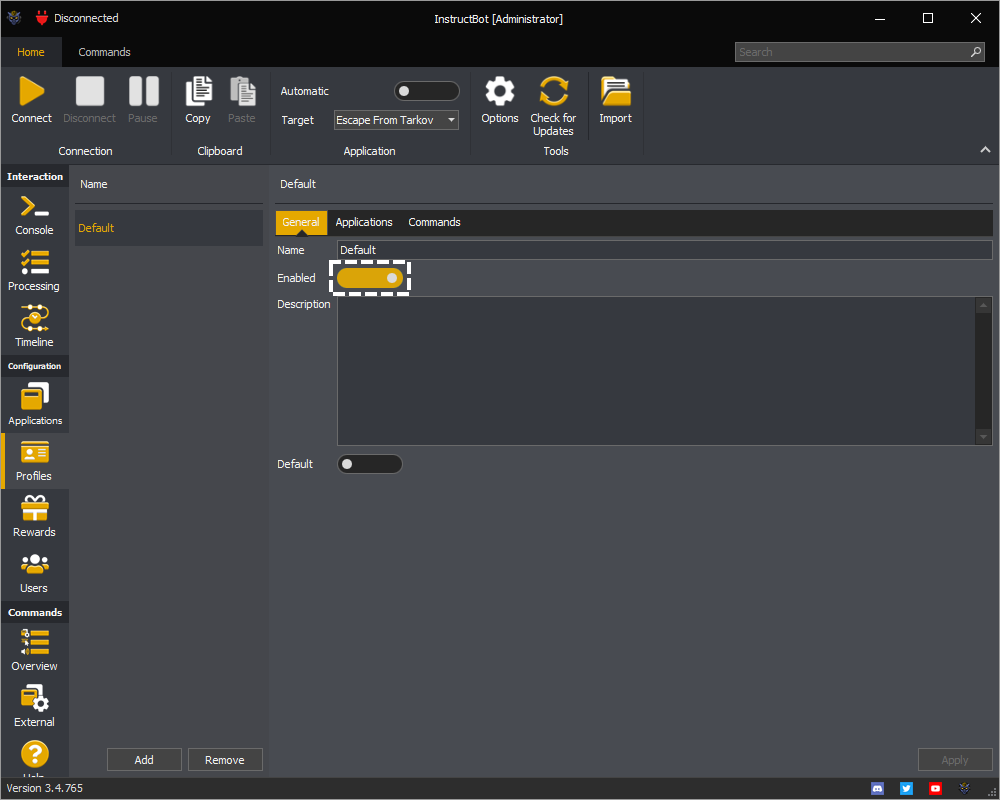 The description allows you to enter notes about the profile, this isn't user visible.
You can only have one default profile. To mark the profile as the default, please toggle the button on.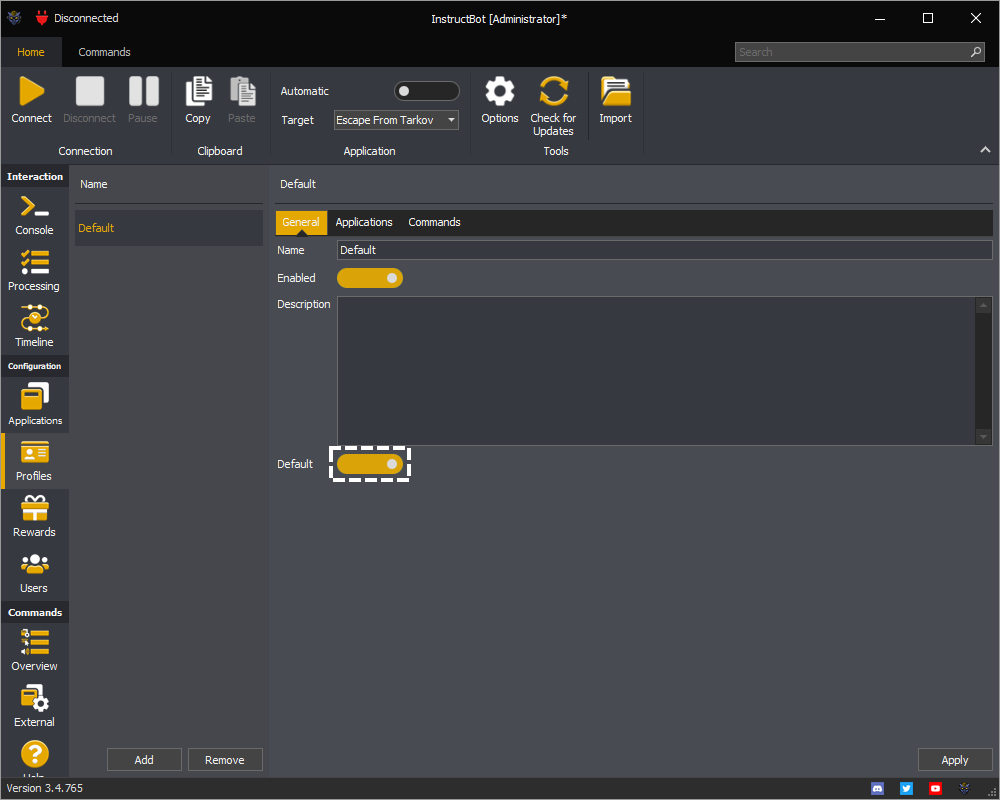 When any command is created the default profile will be attached to it automatically. If another profile is marked as the default, when saving the new default profile it will be un-toggled.
The applications tab of a profile shows all available applications, highlighting those which are currently attached to it.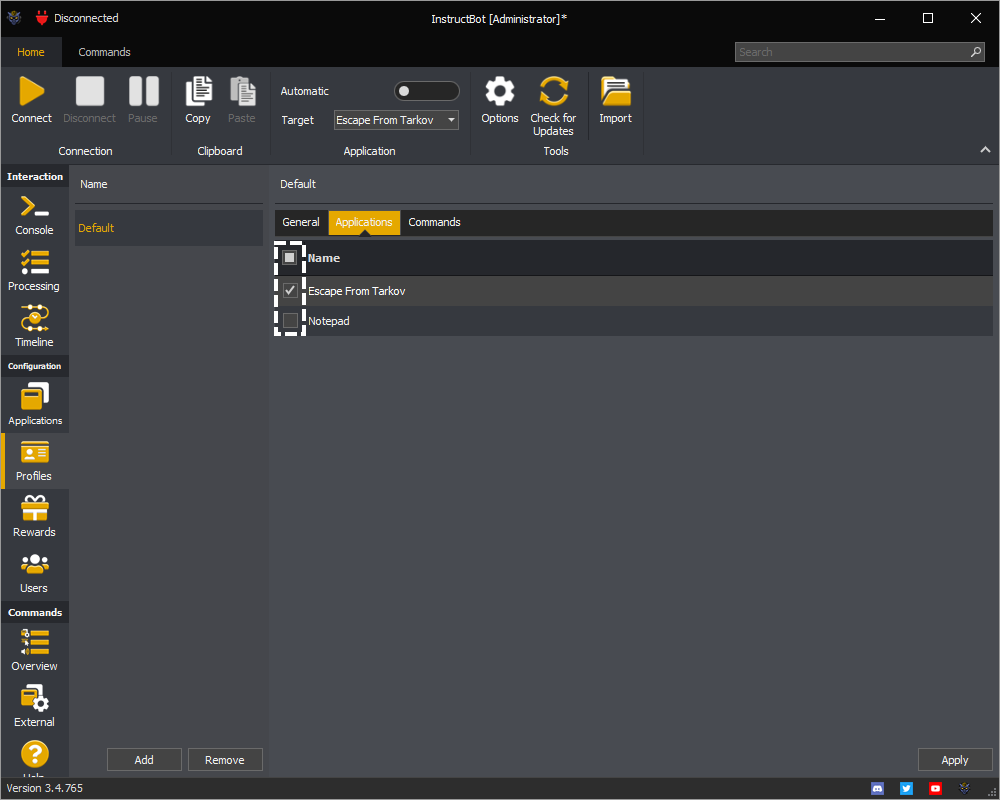 To use the profile with an application, ensure the required application is checked.
The commands tab of a profile shows all commands, highlighting those which are currently attached to it.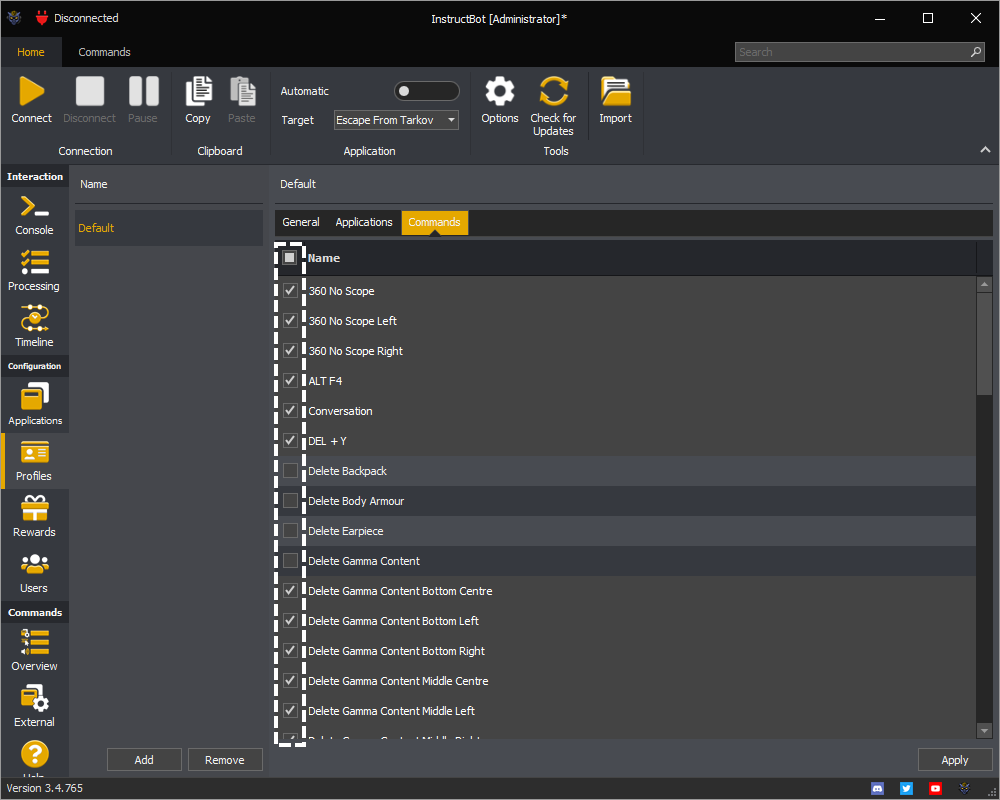 Only attached commands will be considered when evaluating the active command set. To attach a command ensure it is checked.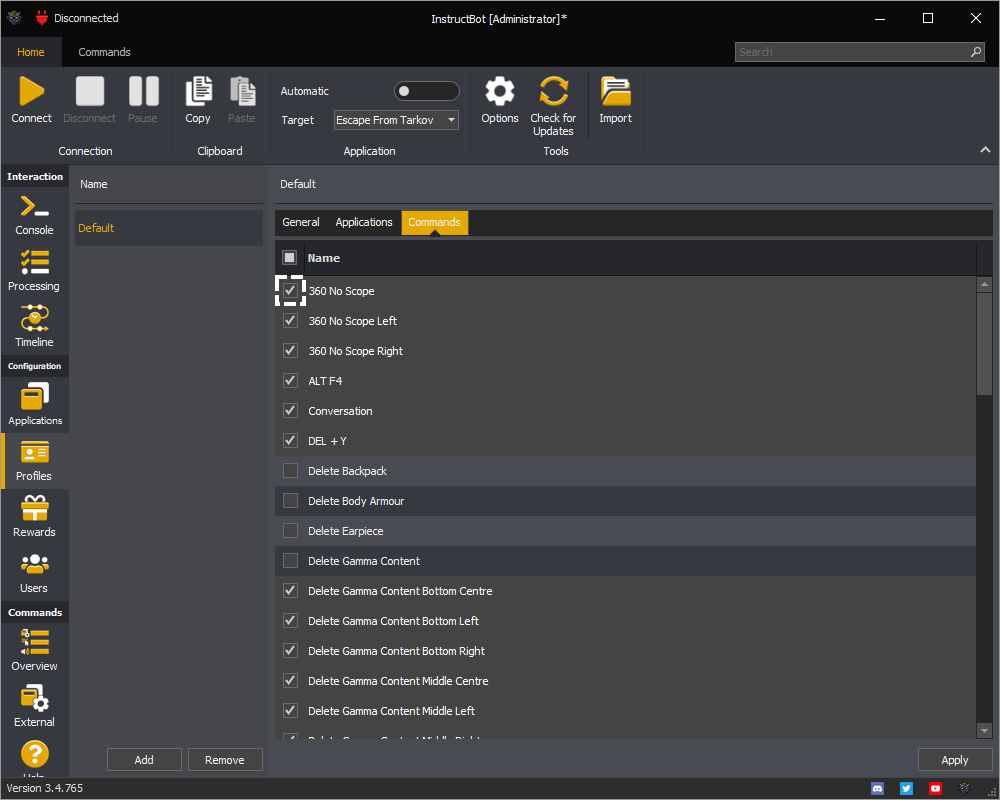 To delete an existing profile ensure it's selected in the list and then press the remove button.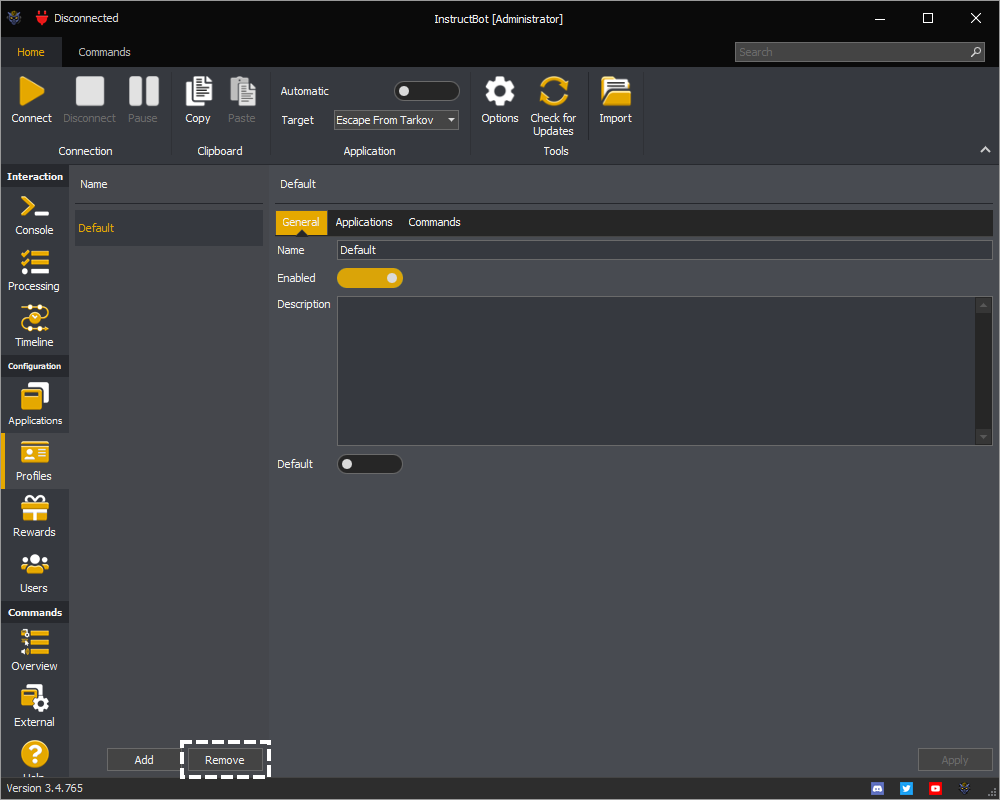 Note when you remove a profile attached to the active application, the set of active commands will be re-evaluated and may cause some commands to be disabled.